Even though clients may prefer to configure their own system, some clients are unsure of how to configure a RADIUS server. Although the process can be complex, clients can learn how to setup a RADIUS server themselves. Alternatively, our team of experts is happy to set up a RADIUS configuration for any business.
The exact approach to setting up a RADIUS server depends on the existing system and network. A RADIUS server can be configured for VPN or dial-up connections, as well as for 802.1x, PEAP, EAP-TTLS, EAP-TLS, or authentication against Active Directory.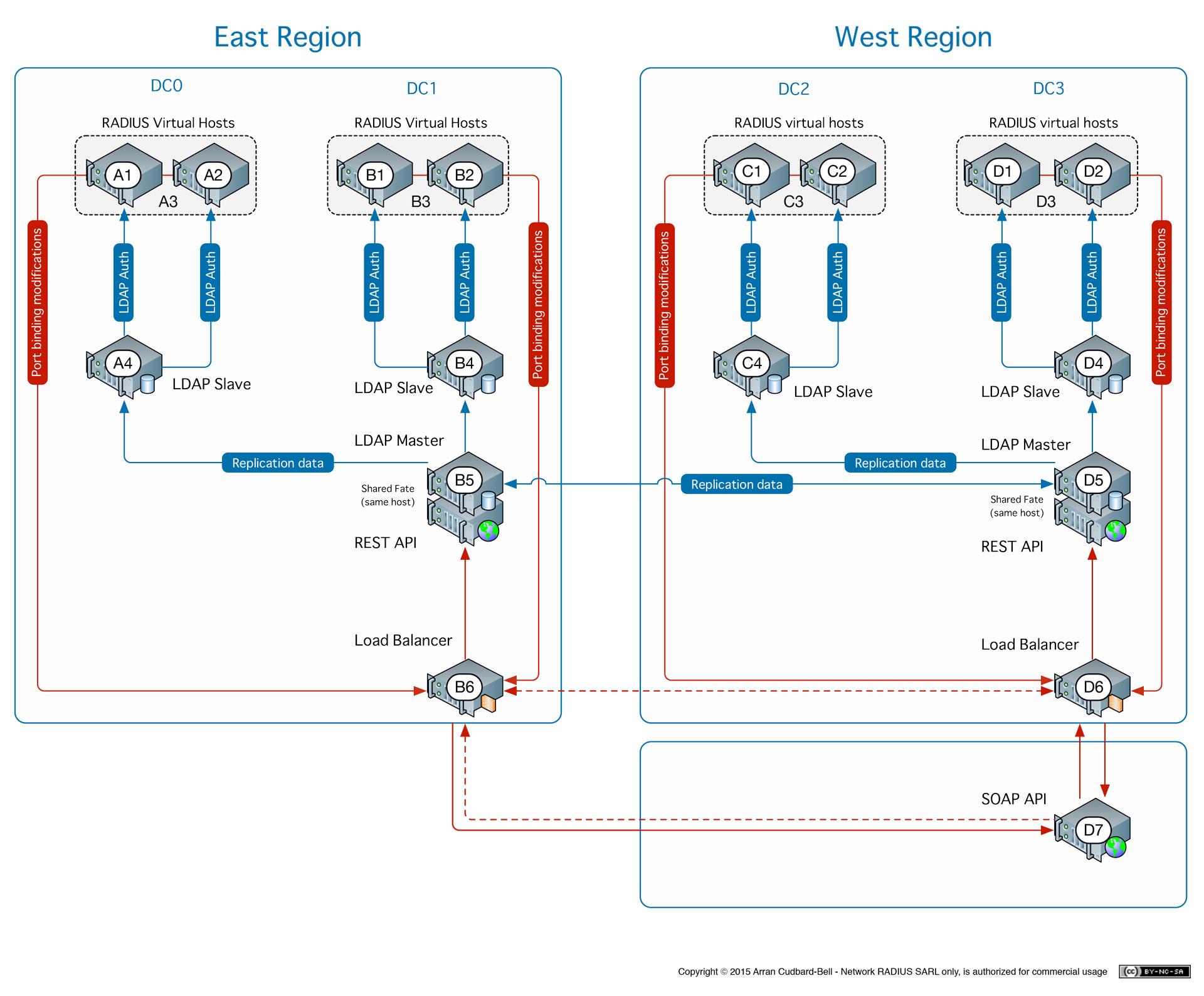 Regardless of the system used, the RADIUS system must be installed before modifying the network preferences to include the address of the RADIUS server as the new default.
The shared password for all communications authorized through the RADIUS network can then be set.
Technical assistance
For clients in need of additional assistance when setting up a RADIUS configuration, implementation guides that walk clients through the processes are provided.
Reading our FreeRADIUS Technical Guide before getting started is especially recommended to help gain a better understanding of how to set up a RADIUS server.
For those using Versions 1 or 2 of FreeRADIUS, it is strongly suggested to upgrade to Version 3, the most stable version with the largest feature set.
Still unsure of how to configure a RADIUS server? Contact us today at sales@networkradius.com, or via our toll-free number, +1 (844) 588-1812.