RADIUS server installation is more involved than just setting up a few software packages. The default RADIUS products are intended to be the basis for a customized local configuration.
We listen to your needs and then design a system to match. We can install a new system, upgrade systems, or migrate legacy RADIUS servers to our product.
Architecture and installation
Our RADIUS installation support team can design a customized RADIUS solution for your needs. FreeRADIUS server installation involves designing the network architecture to optimize the number of RADIUS and database servers for every need. We install the RADIUS server, and we configure the database in a way that works with your existing system. Or we can design a new system from scratch and migrate the data.
We can configure 802.1X, PEAP, EAP-TTLS, EAP-TLS, or authentication against Active Directory. Our RADIUS server installation team can also configure MAC authentication or MAC authorization bypass.
For existing systems, we can either migrate those systems to our product, or we can configure our product to work with existing databases.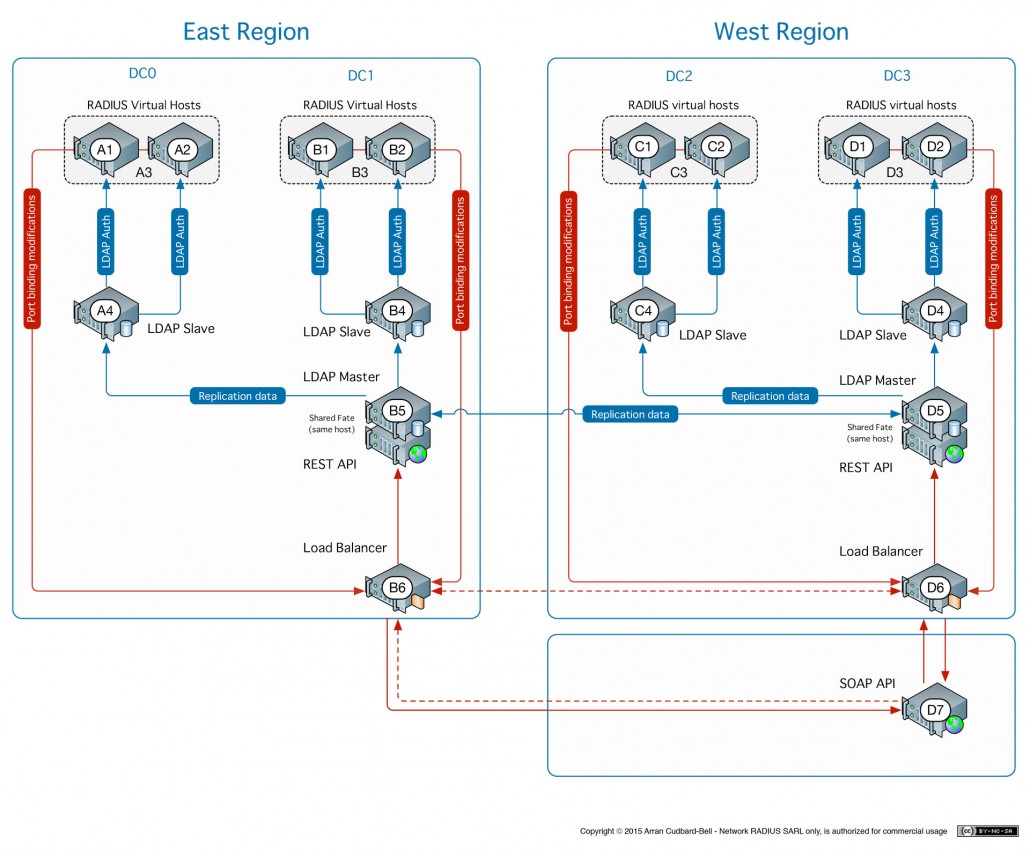 FreeRADIUS Custom Configuration
Call on us for RADIUS installation support and receive the highest quality technological assistance for a robust, high performance system that's easy to maintain.
Customer example: Architecture
Our customer had installed a basic RADIUS server only to discover that its performance did not meet their needs. They were seeing only a few authentications per second on a high-end machine, while their system needs were much higher.
Our RADIUS installation support team determined that the problem was an external dependency. The RADIUS server was waiting for another network element to respond before sending a response to the NAS.
We optimized their configuration and achieved a rate of over 900 authentications per second. This performance level allowed them to move their new system into production.
Customer example: Performance
Another customer had installed a basic RADIUS server with an SQL database back end. After only a few months, the system slowed down to an unacceptable performance level.
Our RADIUS server installation experts redesigned their system to optimize use of the database. We added tables and indices, as well as updated the RADIUS SQL queries for the new system.
The final system regained the optimal performance level they had originally experienced. Even with 10 times as much data in the SQL database as before, their new RADIUS system retained its highest performance level.
For more information about how our team can optimize your server performance with a FreeRADIUS server installation, see our services page or contact us today.